"Think for Europe" Network of Think Tanks and EU Policy Research Centres in South-East Europe (TEN) was established in 2013 against the background of weak regional cooperation in EU related policy research. In the process of EU accession, the countries in the region face similar challenges: rule of law, sustainability of reforms and administrative capacities to ensure implementation of law harmonised with the EU acquis. Furthermore, ownership of the reform process is crucial to ensure sustainability. Involvement of civil society, and especially think thanks in shaping the environment for change and advocating policy changes is substantial for successful EU integration of the region.
TEN members are brought together by the values of good governance and rule of law as primary drivers of the development of our societies. Furthermore, our cooperation aims to promote openness, transparency as well as partnership. Our example demonstrates how the regional cooperation can work and bring good to our region, stimulate the transfer of experience and induce healthy peer pressure.
In recognition to our work and achievements, the Global Go To Think Tank Index Reports for 2018 and 2019 placed TEN as one of the top think tank networks in the world.
Our members are non-profit, independent think-tank or policy research organisations focusing on the EU integration process and committed to the evidence-based policymaking and advocacy.
The members of TEN are think tanks with solid policy research portfolios and policy communication and advocacy capacities:
European Policy Centre (CEP)
Belgrade, Serbia
TEN Secretariat
Institute Alternative (IA)
Podgorica, Montenegro
European Policy Institute (EPI)
Skopje, Macedonia
Institute for Democracy and Mediation (IDM)
Tirana, Albania
Group for Legal and Political Studies (GLPS)
Pristina, Kosovo
Foreign Policy Initiative BH (FPI)
Sarajevo, Bosnia and Herzegovina
Directors of Organsations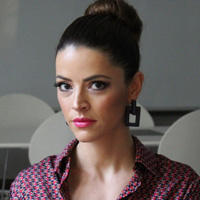 Milena Lazarević
CEP Belgrade
Milena Lazarevic is one of the founders and Programme Director at the European Policy Centre (CEP) ...
Think For Europe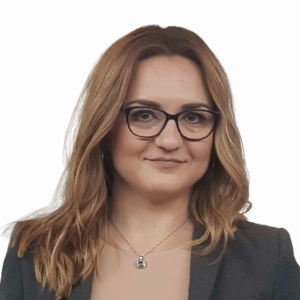 Anida Šabanović
FPI Sarajevo
Anida Šabanović is a Director and Senior Researcher at the Foreign Policy Initiative BH in Sarajevo, Bosnia and Herzegovina. Anida holds...
Think For Europe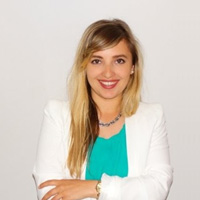 Dr. Arbëresha Loxha
GLPS Pristina
Dr. Arbëresha Loxha is the Executive Director and a Senior Research Fellow at GLPS. Dr. Loxha holds both ...
Think For Europe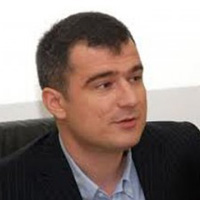 Stevo Muk
IA Podgorica
Stevo Muk graduated at the Law Faculty (University of Montenegro) in 1998. He completed postgraduate ...
Think For Europe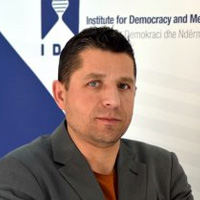 Gjergji Vurmo
IDM Tirana
Gjergji Vurmo is IDM's Programme Director and a senior researcher on good governance, civil society, security ...
Think For Europe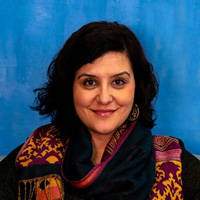 Dr. Simonida Kacarska
EPI Skopje
Dr. Simonida Kacarska is a Director of the European Policy Institute in Skopje, Macedonia. She holds a PhD ...
Think For Europe
Areas of Expertise and Action
Western Balkans Enabling Project for Civil Society Monitoring of Public Administration Reform (WeBER)
This initiative aims to strengthen the capacity of civil society organisations and the media in the Western Balkans, to participate in the creation and implementation of public administration reform. So far, WeBER has involved 130 civil society organisations from the region in dialogue and monitoring of public administration reforms (PAR) through WeBER Platform meetings, which fostered meaningful interaction between civil society, governments, and international and regional organisations. Also, a region-wide WeBER Small Grant Facility enabled 33 locally based and grassroot organisations from the Western Balkans to monitor and get engaged in PAR in their cities and municipalities.
The European Commission has recognised WeBER as one of the examples of "long-haul efforts to bring in structural changes in an institutional environment that has recently become fairly acute and difficult (deterioration of the effectiveness of public administration, etc.)."
Find more at www.par-monitor.org 
Europeanisation Beyond Process
TEN is strengthening cooperation with renowned think tanks from Germany, France, the Netherlands, Italy and Finland, in order to improve the quality of communication on the EU enlargement in the broader framework of the forthcoming redefinition of the EU and its future. Our approach in this project is to advocate not for the plain EU accession but rather for the WB as an entirety that has been going through numerous transformative processes the democratic governance and rule of law structures, economic governance as well as ambitious reform agendas for public administration. Apart from reaching out to the influential European capitals and engaging with the EU policy scene, TEN is conducting activities to improve its internal research, communication and advocacy skills. TEN's ultimate goal is to make Western Balkan countries substantially involved in the debates and policy solutions pertinent to the future of Europe.
Benchmarking for EU Reform – How Effective? BENCHER
How effective is the EU mechanism for evaluating results achieved by the countries of the region within the EU integration/accession process? How does the new approach to the Chapters 23 and 24 which deal with rule of law issues function in practice? We are examining these questions and providing recommendations based on an in-house sui generis comparative methodology.
TEN Secretariat Address:
13 Djordja Vajferta, 11000 Belgrade, Serbia
Foreign Policy Initiative BH (FPI BH)
2C Marka Marulića
71000 Sarajevo, Bosnia and Herzegovina
Email: info@vpi.ba